Posters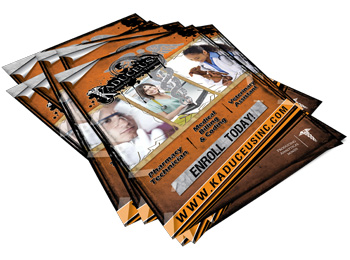 Posters are printed full color on one side of a sheet of paper. They are intended for display. Available standard sizes are chosen with display in mind; our Posters fit many standard frame and mounting options.
Postcards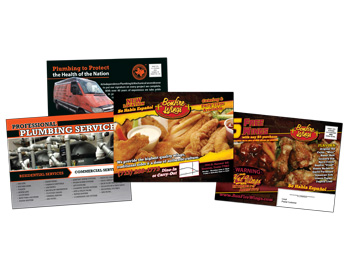 Postcards can be printed 1 or 2-sided and are often mailed. They come in a wide variety of sizes and on a broad range of heavier substrates. Different coating choices and optional rounded corners add to your unique design.
Notepads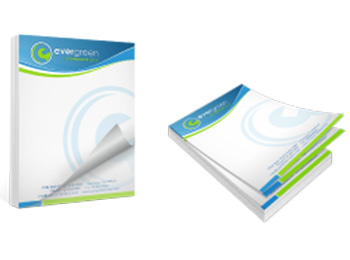 Notepads come in 25, 50 or 100 sheets backed by chipboard and are glued at the top. They are available in 1, 2, and 4 color printing. 1 & 2 Color Notepads are available in Pantone colors.
Bookmarks
Simply put, Bookmarks are designed to mark your place in a book. They make great promotional handouts or sales items. Bookmarks are often colorful and showcase your company's logo or a brief message.
Brochure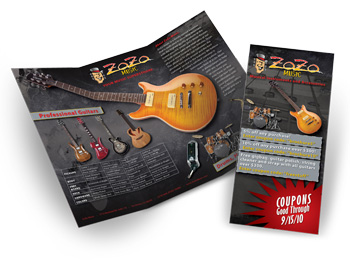 Brochures are a popular format for sharing detailed information in a highly presentable way. They are usually colorful and folded, so they are an efficient format for providing information about your company, its products, and services.
Business Cards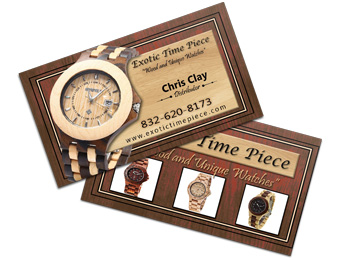 Business Cards provide contact information in a convenient, standardized size. While much of the information is the same from one Business Card to another, font, style, substrate, and imagery set you apart and make your impression unique.
Calendars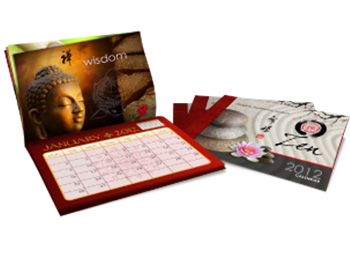 Calendars are a popular tool for keeping your brand or message in front of your customers month after month. Often focused more on design than text, Calendars showcase one month at a time along with your chosen image or message.
CD Labels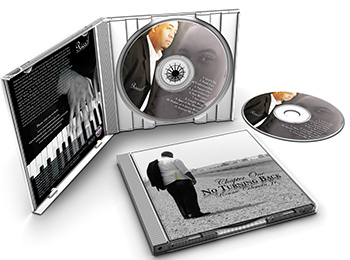 CD Inlays slide into a CD case to provide an image or text in the front and back of the case that identifies what's inside. They can be an artistic marketing tool or simply offer basic information about the CD. This is where you commonly find a band's name and track list.
Catalogs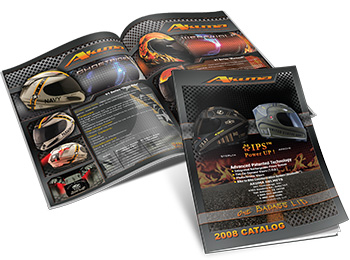 Catalogs are multi-page bound documents. They can range from glossy product sales tools to corporate training aides. Catalogs often provide comprehensive information about the range of products or services offered by the publisher.
Door Hangers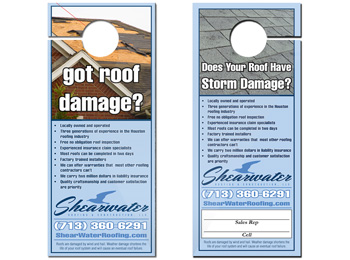 Door Hangers are flyers that have a 1.25″ diameter circle cut out with an accompanying slit that allows them to hang on a doorknob. They are very common in guerilla marketing campaigns, as they nearly guarantee customer interaction.
DVD Inserts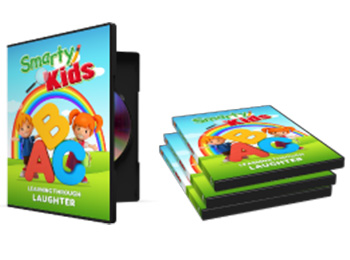 DVD Inserts are what you see when you look at a DVD cover. They slide between a layer of clear plastic and the hard plastic DVD case to showcase a graphic or text that can serve as a marketing tool or simply offer basic information.
Envelopes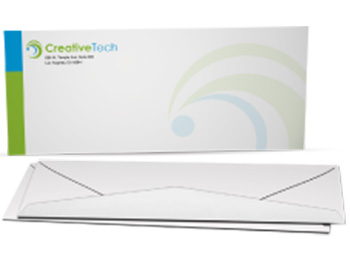 Available in many different sizes, Envelopes can send a variety of materials. We can print any image or text anywhere on the Envelope, so long as there is room for addressing and postage.